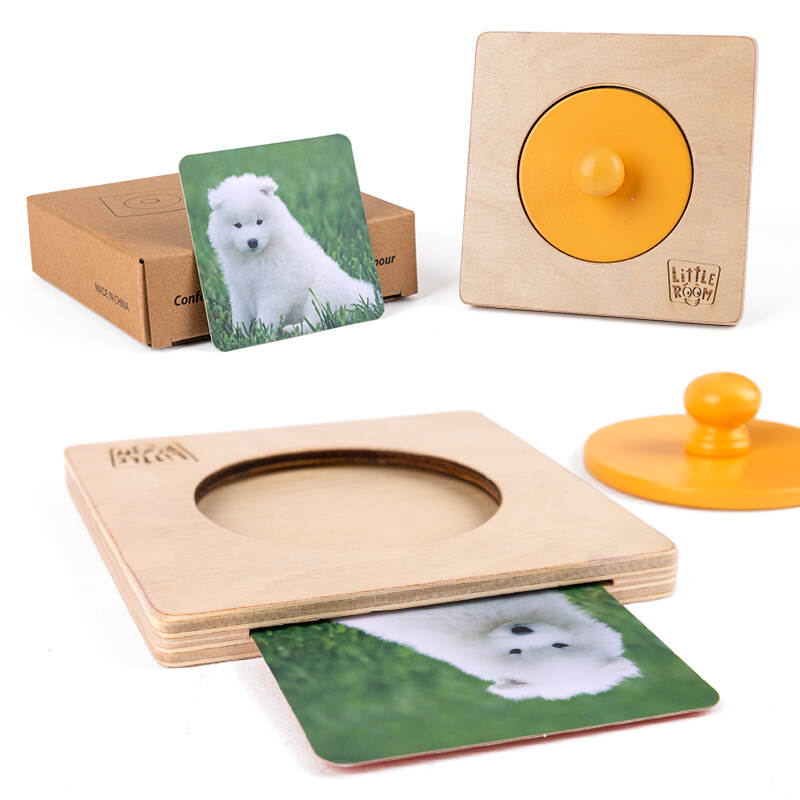 product description of montessori toys:
Wooden puzzles are a classic gift for children to stimulate the development of children's thinking and creativity. This is great for developing your child's crafting skills. These toys will help children learn about shapes and colors, animals and nature, and the world around us. Wooden puzzle toys make a great gift because any child loves to play with puzzles and brain teasers!
Who says puzzles are only for kids? We think our wooden puzzles are perfect for the whole family to enjoy. Each puzzle has a unique design, and when completed, it displays fun illustrations with educational information, making it not only an enjoyable pastime, but a mind-boggling one. Wooden puzzles are a great way to teach kids spatial, matching and fine motor skills. Each piece has a different shape, which makes children think about the space they will occupy and focus on the small details in order to put the pieces in place.
Product advantages:
The best toys are made of wood, that's why our puzzles are made of wood, no plastic or other materials. Our puzzles build brains, develop early learning skills, enhance imagination and spark creativity.
Toddlers, children and adults will have fun creating their own images with puzzles. Wooden Puzzle is a classic educational toy that helps children develop fine motor skills, memory and creativity. They can develop their imagination and cognitive skills by placing the pieces of this wooden puzzle in the right places. This game is suitable for developing children's intelligence, creativity and problem-solving skills in the early stages of education.
Bullet Points of montessori toys:
Discover the fun and educational puzzle set recognized as one of the best New toys for baby.
Product description:
Innovatively Design
A perfect first game for little kids - with colorful illustrations, large pieces and easy-to-follow rules, this is a great beginner game for little baby.
Improves & Develops Skills
Design explored by experts, with Montessori concept to support kids 'brain development.
Kids play and learn with this puzzle activity - this set is great for training logical thinking, developing concentration and promoting hand-eye coordination.
Good way for kids to discover and explore the idea by themselves.
Original STEM for 9 months up.
High-quality materials
Appreciate top quality and design - large pieces with colorful designs, eco-friendly cardboard perfect for little hands;
High quality plywood helps keep away from cracks and burrs risk.
Safe to Play With
Made with a sturdy wooden construction and finished with completely non-toxic, child-friendly paints and finishes. This is a toy your child will love for years to come.
Durable child-safe paint finish and solid wood construction are hallmarks of Hape toys.
Hape Toys is one of the world's largest producers of toys made from sustainable materials. Hape is guided by the philosophy that the future belongs to our children and creates toys that inspire play, learning and exploration of the world we live in. All of the products meet the strictest international standards for quality and safety. Hape Toys represents the next generation of play.
Important Information:
Suitable for kids age 9 months and up.
Please use a wet cloth to clean the surface of the product. Please don't put the toy into water to clean it.